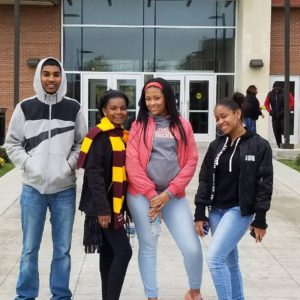 Core Elements Higher Education Resource Center will host its 3rd Annual Fundraiser & Student Showcase Luncheon from 12pm to 3pm on Saturday, April 28, 2018, at The Hotel St. Regis Detroit.
Proceeds from the event will help fund the programs and services we provide. These FREE programs and services assist underrepresented high school students in the Metropolitan Detroit area in their pursuit of higher education as well as provide scholarships.
While this is a fundraiser, it is also a time to celebrate our work, the achievements of our students, and outstanding community members. This year we will be honoring Dawn Floyd, Founder of My Sister's Pink Journey for her exceptional work throughout the City of Detroit. Moreover, the event will feature a plated luncheon, a student showcase, and a keynote address from Detroit's own Edgar Vann III.
Can't make it? You can still demonstrate your support by donating or becoming a sponsor.
We are a 501 C 3 non-profit organization, contributions made to the organization are tax deductible.