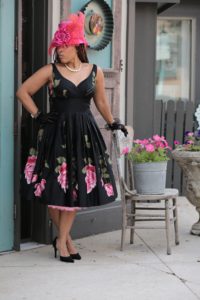 Prepare for an afternoon of TEA:
T=Transformation
E=Elevation
A=Activation
Core Elements Higher Education Resource Center will host its 3rd Annual Tea Talk: Women's Empowerment Tea from 1-4 pm on Sunday, August 25, 2019, at The Sweet Afton Tea Room, Plymouth, MI.
The last day to purchase tickets is Friday, August 16, 2019. 
Tea Talk: Women's Empowerment Tea was designed to promote a sisterhood of collaboration and inspiration. Moreover, this interactive experience will provide participants with practical tools, resources, and knowledge to manage their intersecting identities and plan for the future.
Core Elements Higher Education Resource Center is a 501 C 3 non-profit organization. Proceeds from the event will help fund the programs and services that we provide. These programs and services assist underrepresented students and adult learners in the Metropolitan Detroit area in their pursuit of higher education, professional development as well as provide scholarships. If you are unable to attend, please consider demonstrating your support with a donation.
Proper Tea Attire Requested. Prizes will be presented to individuals with the most fashionable headpieces, most creative headpieces, and full ensembles (outfits).
Unable to attend? You can still demonstrate your support of our mission with a donation. Core Elements is a Non-Profit 501 C 3 organization, all donations are tax deductible. Simply click on this link to donate. Thank you!