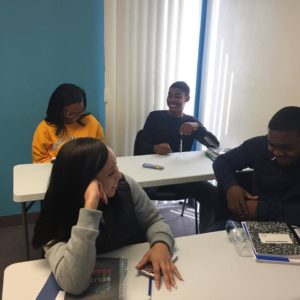 Thank you for your interest in Core Elements Higher Education Resource Center. We invite you to discover our programs and workshop offerings.  Our facilitators and staff are committed to creating a learning environment that promotes an exciting and stimulating experience.
To register for a program, workshop, and/or seminar select the link listed below, then complete and submit the form that appears. Forms can be returned via email at info@coreelementscenter.org, fax at 248-282-8500, or via the United States Postal Service.
While the Core College Readiness and Springboard College Readiness Programs are free, there is a $25 non-refundable registration fee.  Once your registration is processed, you will receive a confirmation notification. Select the "Buy Now" button to submit payment.
2018-2019 Academic Year College Readiness Programs:
Core College Readiness Program: 2018-2019 Core College Registration Form
Springboard College Readiness Program: 2018-2019 Registration Form
Summer 2018 Camps:
College Essay Writing Bootcamp: Summer 2018 Registration Form
Jewels & Butterflies Summer Leadership Academy: Summer 2018 Registration Form