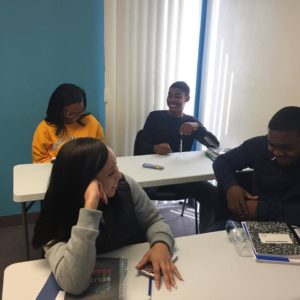 Thank you for your interest in Core Elements Higher Education Resource Center. We invite you to discover our programs and workshop offerings.  Our facilitators and staff are committed to creating a learning environment that promotes an exciting and stimulating experience.
To register for a program, workshop, and/or seminar select the link listed below, then complete and submit the form that appears. If you have any questions or need assistance completing the form please email us at info@coreelementscenter.org or give us a call at 313-473-0787.
While the Core College & Career Readiness Program is free, there is a $36 non-refundable registration fee. Once your registration is processed, you will receive a confirmation notification with next steps.
2019-2020 Academic Year College Readiness Programs:
Core College Readiness Program: 2019-2020 Core College Application Form